PEOPLE'S MIND – The defendant in the drug trafficking case, Teddy Minahasa, was sentenced to life imprisonment by the Panel of Judges at the West Jakarta District Court, Tuesday 9 May 2023.
The sentence handed down by the Panel of Judges was lighter than the demands of the public prosecutor (JPU), namely the death penalty.
"On trial, declared the defendant Teddy Minahasa legally and convincingly proven guilty of committing, who ordered to do, and who participated in doing, without rights or unlawfully offering to sell, sell, buy, receive, become an intermediary in buying and selling, exchanging or handing over narcotics class I are not plants, weighing more than 5 (five) grams," said Jon Sarman in the West Jakarta District Court courtroom, Tuesday 9 May 2023.
"Sented the defendant Teddy Minahasa with life imprisonment," he continued.
Teddy is considered proven guilty of violating Article 114 Paragraph (2) of the Law of the Republic of Indonesia Number 35 of 2009 concerning Narcotics in conjunction with Article 55 Paragraph (1) 1st of the Criminal Code.
Teddy Minahasa's "smile" was etched after the Panel of Judges gave a verdict freeing him from the death penalty.
Teddy Minahasa seemed to be chatting with his legal team, including Hotman Paris after the verdict court was closed.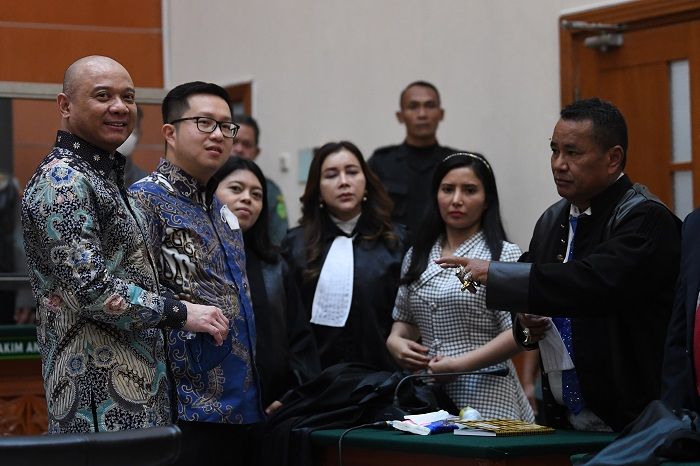 Even so, Teddy Minahasa 's attorney , Hotman Paris plans to appeal.
"Just ordered (to file) an appeal. Because the judge's decision copied and pasted the prosecutor's indictment," he said, Tuesday, May 9, 2023. ***