Roberto Mancini
"We need to play at our best, no matter the situation. The lads did some good things, we changed the system and it went well, so there were positives," Mancini told RAI Sport.
"The forwards did really well, especially in the first half. Vincenzo is an extraordinary person as well as being a fine player, he is doing so well in the Bundesliga.
"Zaniolo was positive too and it was good to see Chiesa back with us after a long time."
"He was conscious. I think he just got a scare and a nasty knock, but his condition should hopefully be alright."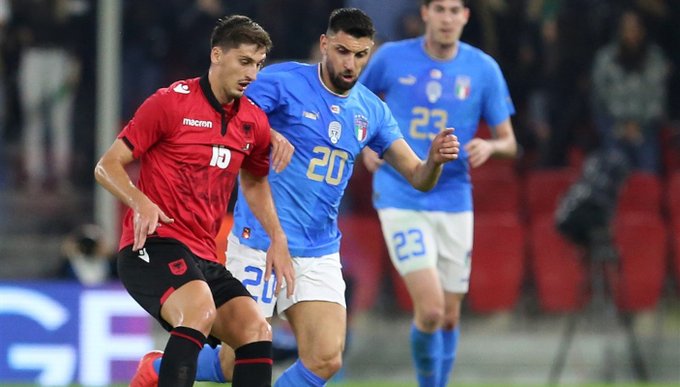 FT: Albania 1-3 Italy
Mustafa: Federico !
InterFan75: Di Marco or Chiesa? 😛
Mustafa: Chiesa My Friend. Chiesa Brother.
InterFan75: I know, just teasing. 😉
Italy chance
Pafundi flick on for Chiesa, but the finish is too close to Berisha!
Pinamonti, Chiesa and Pafundi on, Raspadori, Verratti and Bonucci off