Pakistan's former prime minister Imran Khan fears he may be arrested again this week and the country may not hold a general election scheduled for October.
In Pakistan, thousands of supporters of Imran Khan's party PTI are still detained by the police. Mr. After Khan's arrest in a corruption case, they took to the streets in anger to protest. Then there was a lot of violence starting from attacks on various army installations.
Imran Khan's arrest was later declared illegal by the Supreme Court and he was released on bail.
This extreme political unrest has been prevailing in Pakistan for the past ten days. In addition to this, the country is going through an extreme economic crisis. The country's foreign exchange reserves are at rock bottom, with only one month left to cover import costs.
An outcry against the all-powerful army in Pakistan is now being openly expressed, a rarity in the country.
Imran Khan has been accusing army generals of targeting him personally. On the other hand, the generals are warning that Mr. Khan is pushing the country to the threat of civil war.
And the government says that Imran Khan is trying to overturn the judicial and political system of the country by facing the corruption case. New elections in Pakistan are due in October.
The question was put to him, how to solve this crisis?
In response, Imran Khan said, there is only one way to solve this crisis. A free and fair election. This election will bring political stability in Pakistan.
And if political stability can be restored only economic stability can be restored.
And now because of this political instability, no one really knows where the country is going now.
He said, "People are not really sure if the elections will be held in October. Now I think they won't even hold elections in October."
Mr. Khan alleged that the manner in which he was detained on May 9 was actually an 'illegal abduction'.
"I was actually kidnapped illegally. Later the Supreme Court also ruled that it was illegal. I was kidnapped by the army. I have been treated as if I am a terrorist. When people saw these pictures, they had a reaction."
He said that ten thousand supporters of his party are now in jail. Their jails are filled on the false pretext of terrorism.
Imran Khan fears that he may be arrested again next week.
"I am going to Islamabad tomorrow, Tuesday. I fear they will arrest me. Eighty percent chance they will arrest me again.
They are now talking about trying my supporters in a military court. It is also against the constitution of Pakistan.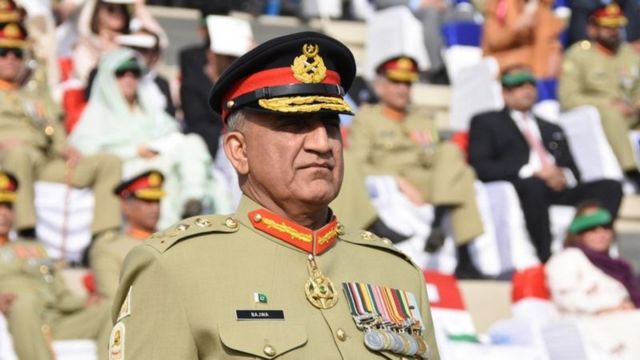 Pakistan was under direct military rule for almost three decades.
Since 1950, there is no precedent in the country that anyone has been able to stay in power without the support of the army.
Mishal Hossain asked the question, "Now it seems that a personal battle with you has started like an army chief. Now what kind of abuse can be? Do you really want to undermine the power of the army?"
In response, Imran Khan said, "I understand Pakistan. There is no way to eliminate the role of the army in this country. Because it is intimately connected with Pakistan.
During the three and a half years that I was in power, I worked with the army, we worked well. We had a good understanding, except for the last six months.
Suddenly the army chief felt that I am not good for the country. But our economy was doing well. Despite this, our government was removed."
Imran Khan said, "The present governance system of our country has failed. The responsibility of running the country is in the hands of the elected Prime Minister. But all important powers remain in the hands of the army. So I said, a new balance has to be brought here. But that does not mean that I have challenged the power of the army."
Shouldn't he come to an agreement with the current army chief to return to power?
In response to this question, Imran Khan said, "I have repeatedly said that I am willing to negotiate." It takes two people to negotiate. So far I have not received such a response from the military or the army chief. I have no grudge against any army chief."
In response to the question whether he is worried about his life, Imran Khan said, "Yes, I have such fears. They fear that even if I am in jail, my party will still win the election."
"That's why my life is in danger now. There have been two attempts to kill me. But the bigger danger is now for our democracy."