Maybe you've been following a lot of news about Coldplay who will have a concert in Jakarta this November, which will also be their first appearance in Indonesia.
No wonder then there is a 'ticket war' to be able to watch Chris Martin in action on stage.
From the reckless actions of residents selling goods to buy concert tickets, companies that provide 0 percent installments for their employees who want to buy tickets, and some even make Coldplay concert tickets as dowry.
Coldplay also plans to hold a concert in Australia, but only in the city of Perth.
A 'ticket war' has also occurred in
Australia
, if you see the enthusiasm of the people to buy it. But maybe there are not as many people fighting in Indonesia.
As reported in a number of media in Australia, Coldplay broke the ticket sales record in Australia when 300,000 fans flooded the 'pre-sale' on the Ticketmaster site in one day, 15 May.
Fans also complained they couldn't get tickets when the 'pre-sale' started.
Some of them have been 'stand-by' since the start of ticket purchases and are still on the 'waiting list'.
Seeing this enthusiasm, the promoter decided to add a one day concert schedule in Perth.
According to Luke Hede, Vice President of Touring, Live Nation Entertainment, thousands of fans are willing to fly from their home countries in Asia to see the world's biggest band perform in a "historic event" in Western Australia.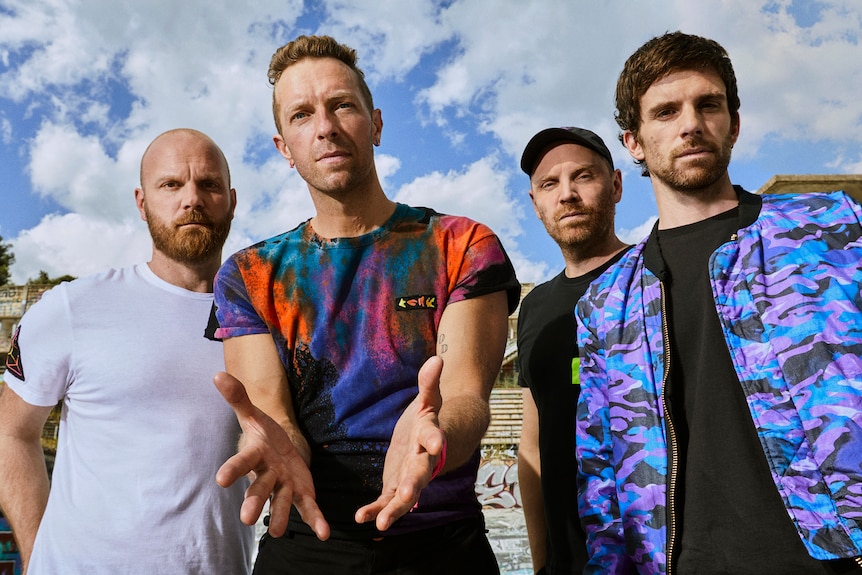 How much do tickets cost in Australia?
Reporting from the coldplayinjakarta.com site, the cheapest Coldplay ticket price in Jakarta is IDR 800,000, with the most expensive reaching IDR 11 million.
In Australia, from the Ticketmaster website, it is stated that ticket prices range from $ 108 to $ 285 or between more than a million to almost 3 million if converted into rupiah.
Meanwhile, prices for VIP packages range from $411 to $1,280 or more from IDR 4 million to almost $ 13 million.
According to the site of one of Coldplay's concert ticket 'resellers', namely Ticket Merchant, there are also other VIP packages offered.
For example, the most expensive package is to stay at the Crown Metropol hotel for two nights for A$1,799 or nearly IDR 18 million.
VIP packages in Australia also include light meals and drinks, including various types of alcohol, which can be enjoyed for 90 minutes.
There is also a backstage tour, taking photos on stage.
But all VIP packages will not involve Coldplay personnel, so don't expect to be able to 'selfie' with Chris and friends.
Ticket brokers in Australia can be fined
Are there ticket brokers How much do tickets cost in Australia?in Australia? The answer: maybe there is.
From ABC Indonesia's monitoring, there are some selling tickets on a number of sites, including the Gumtree site, but the prices are still reasonable.
The West Australian government voiced a ban on 'resellers' of Coldplay concert tickets.
In their statement, they prohibit the resale of tickets at a price exceeding 10 percent of their original price.
"Ticket resellers must include the original ticket purchase price, including booking fees, and 'section', row and seat number information when advertising," said West Australian Trade Minister Sue Ellery last week.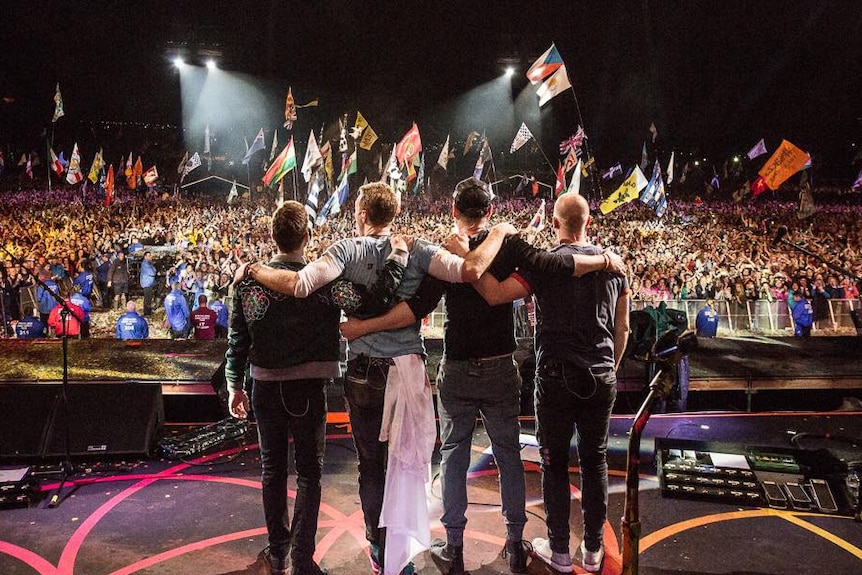 "A$2,000 to A$20,000 fines will be awarded to individuals or companies, including unlicensed ticket resale platforms and sites that display prohibited advertising, if the matter goes to court."
Purchasing tickets with the help of 'Artificial Intelligence' can also result in a fine of up to A$100,000 as being considered unlawful.
Meanwhile, Indonesia was shocked by the sale of Coldplay tickets on the Kick Avenue website for IDR 60 million.
Quoted by Detik, the platform's marketing team emphasized that they only brought sellers together with buyers and dismissed accusations of brokers.
Also, there was an uproar by a public figure who was reported to be a scalper for Coldplay concert tickets because he sold 100 tickets at twice the price.
To the extent that the Minister of Tourism and Creative Economy Sandiaga Uno spoke up saying "the police can take firm action" on individuals who are indicated to be brokers.
Unfortunately, in Indonesia, there is no specific prohibition on ticket brokering in the Consumer Protection Act.
Brokers will only become a problem if they violate Law Number 5 of 1999 concerning the Prohibition of Monopolistic Practices and Unfair Business Competition, as stated by the Economic Director of the Business Competition Supervisory Commission (KPPU) Mulyawan Ranamanggala to Detik, yesterday.