The term "lemonade braids" came into being when Beyoncé released her album Lemonade. Her braids were pulled back on the album cover, and the hairstyle rapidly became a favorite among women. If you enjoy lemonade braids, you can wear them with or without using hair extensions. Lemonade braids come with long cornrows that go over the side of the head and cascade over the shoulder. Check out how to do the lemonade braids at home and 5 ponytail lemonade braids that always stay in style regardless of the season.
Products To Achieve The Looks!
High Half-Ponytail With Medium
ALSO READ: VISIT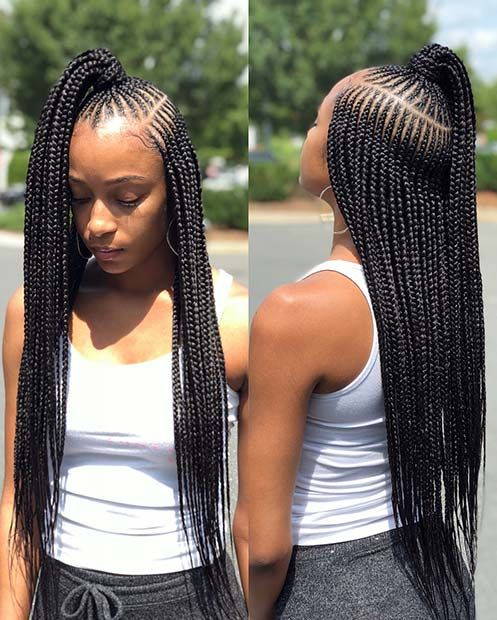 A high half-ponytail hairstyle is an excellent way to switch up your lemonade braids. Wrap a section of braids around your ponytail's base and secure it using bobby pins. Do not leave out any braids to achieve this stylish and neat look. The half-ponytail is a classic and looks great with both casual and formal outfits! You can wear this lemonade braid hairstyle to a party or even on an important day at the office.
ALSO READ: VISIT
Double Pigtail With Lemonade Braids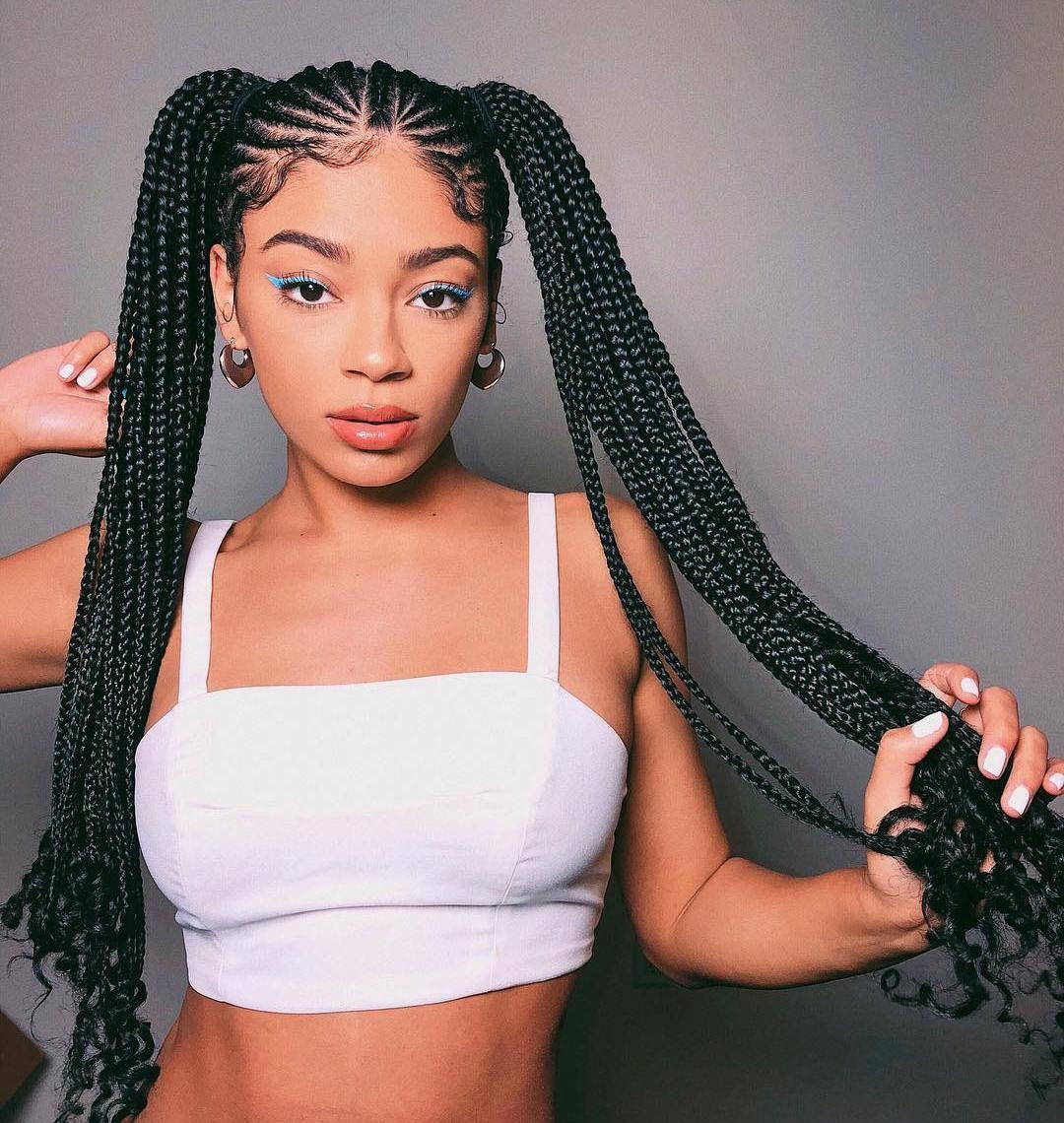 The braids in the middle add a fun twist to the traditional double pigtails. Whether you're heading to a vacation or pool party, the playful look of this lemonade braid hairstyle will give you a fantastic appearance. Because the braids are large, they won't cause any damage to your hairline. Moreover, braiding or unbraiding your hair is a simple process with this hairstyle!
ALSO READ: VISIT
Deep Side-Parted Lemonade Braids With Highlights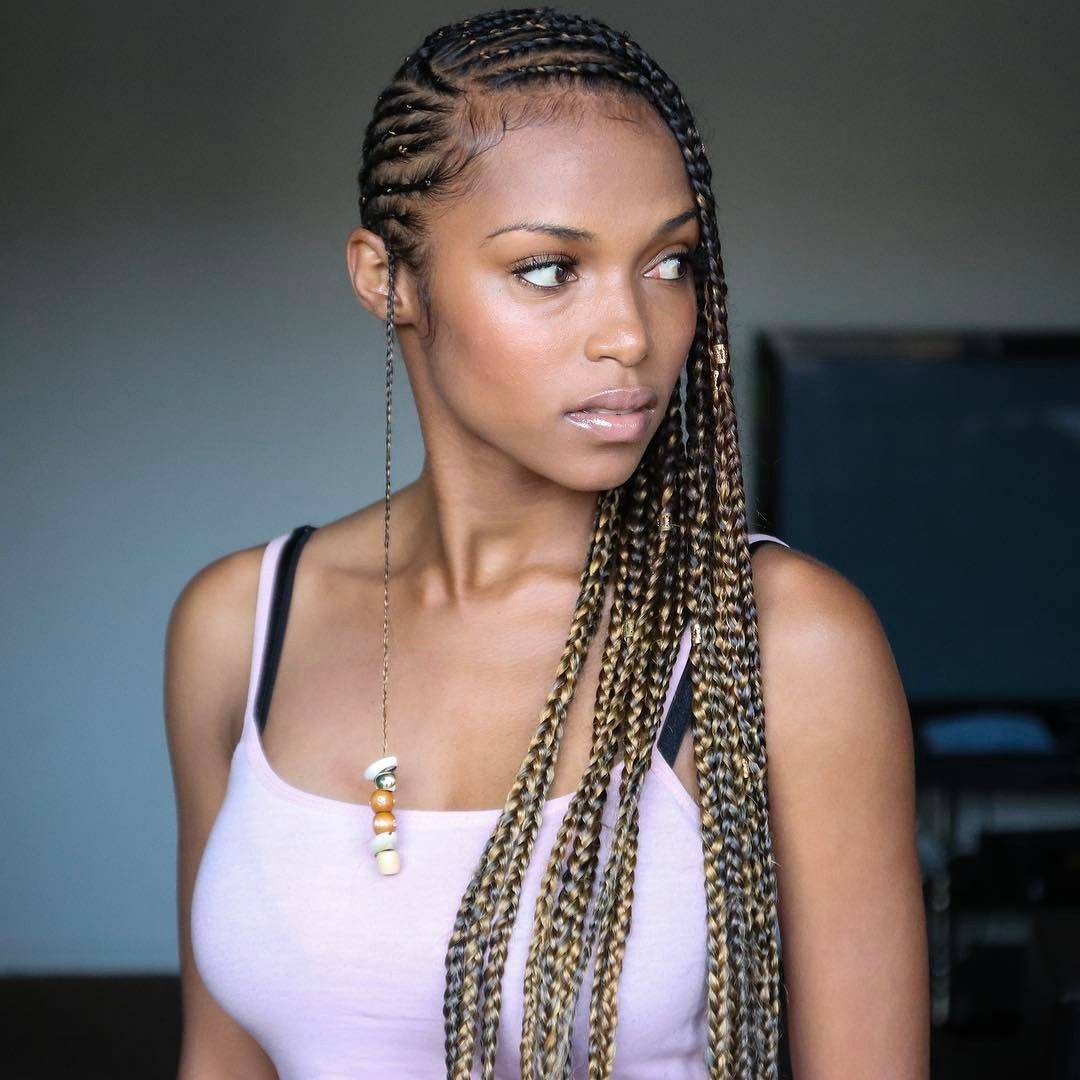 Do a deep side part and use colored weaves to achieve a gorgeous look. Tie the lemonade braids into a ponytail and conceal the base by wrapping it with a few braids. Apply hair mousse to style the edges. This hairstyle looks great with summer outfits and is a great look for formal occasions.
ALSO READ: VISIT
Ponytail Lemonade Braids With Zig-Zag Parting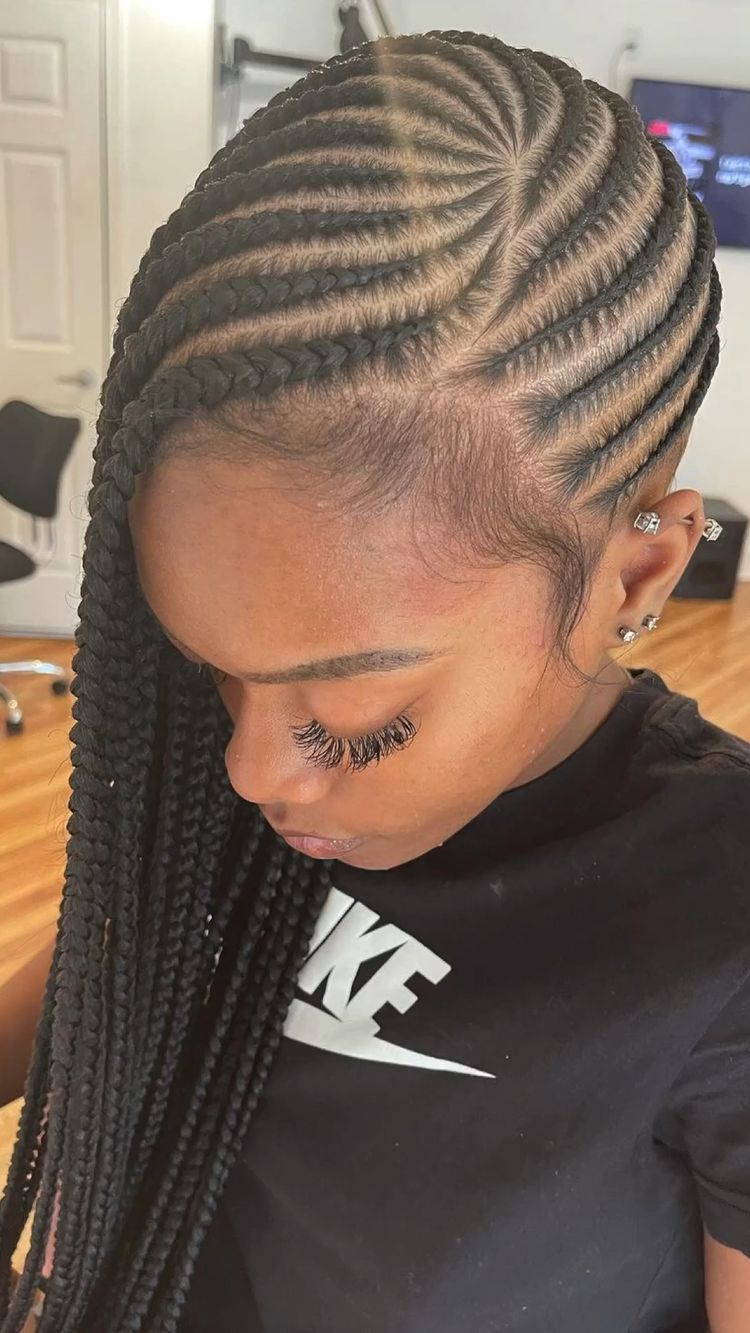 These medium-sized braids are closely spaced and include a stylish diagonal split that gives a unique touch to the braided hairstyle. The side-swept appearance helps frame your face and make it the highlight of the look. Don't forget to style your baby hair, as it brings your entire look together.
ALSO READ: VISIT
Low Ponytail Lemonade Braids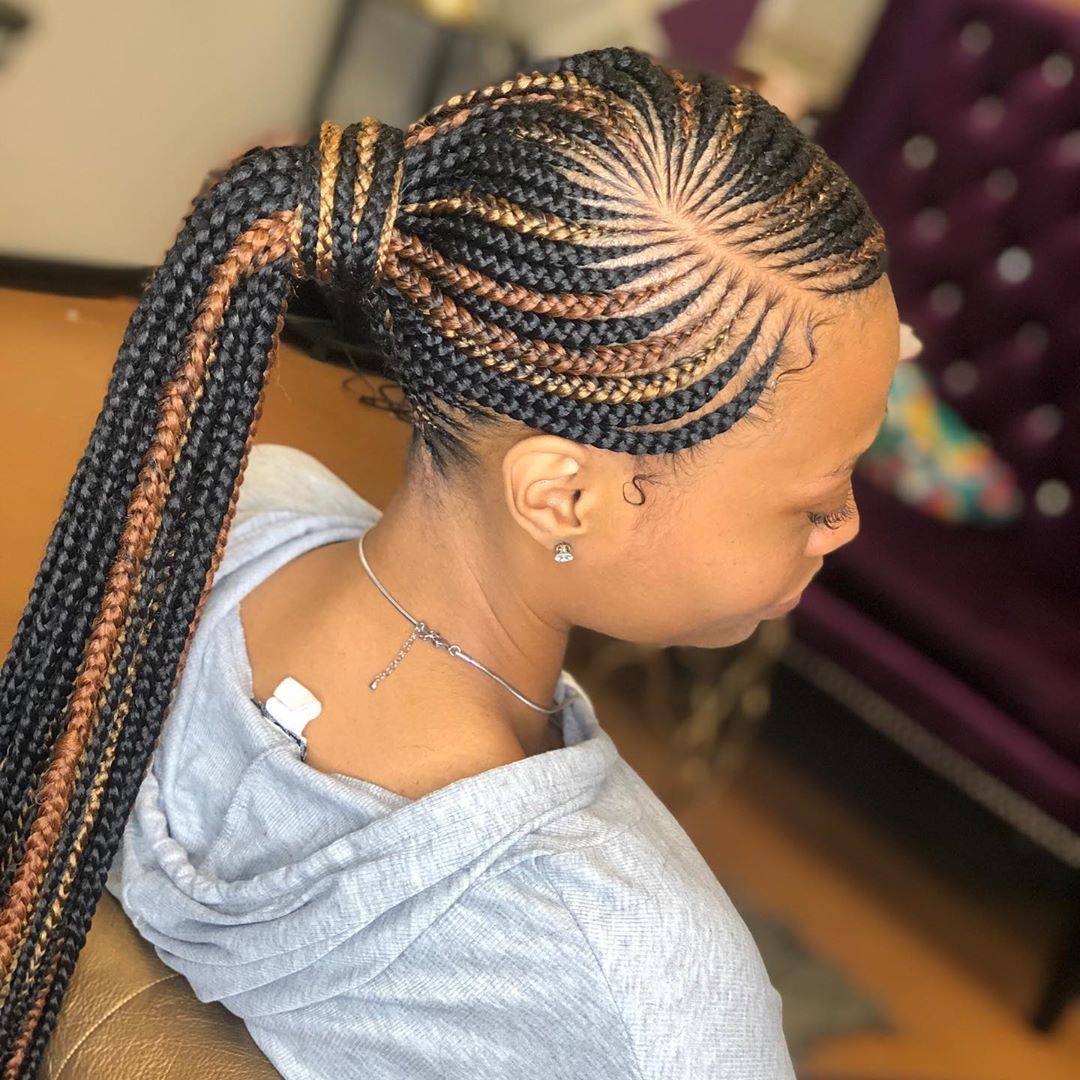 A low ponytail is a great hairstyle option for women with lemonade braids, especially when it's hot and humid outside.  Gather your lemonade braids near the nape and tie them into a low ponytail. Pair this stunning hairstyle with hoop earrings. Go the extra mile and wrap a bright-colored thread on a few braids to make your low ponytail lemonade braids stand out.
ALSO READ: VISIT
If you are not confident about how to plait lemonade braids, here's how you can do it:
How To Plait Lemonade Braids
Using hair extensions can help you achieve voluminous and gorgeous lemonade braids. Here is a step-by-step guide to achieving gorgeous lemonade braids using hair extensions:
The above-mentioned ponytail braided hairstyles will definitely make heads turn this season. Flaunt different designs, patterns with or without hair extensions for your lemonade braids. Learn how to plait lemonade braids at home with the step-by-step guide mentioned above and sport your favorite lemonade braids hairstyle!
MORE READ: VISIT